--oOo--
This project was created by my daughter few months ago (May 2008). I happen to misplace the SD so was unable to upload the photos. It's now available for viewing!
She used a normal modelling clay only; thus it's not the baking kind.
Care for some desserts?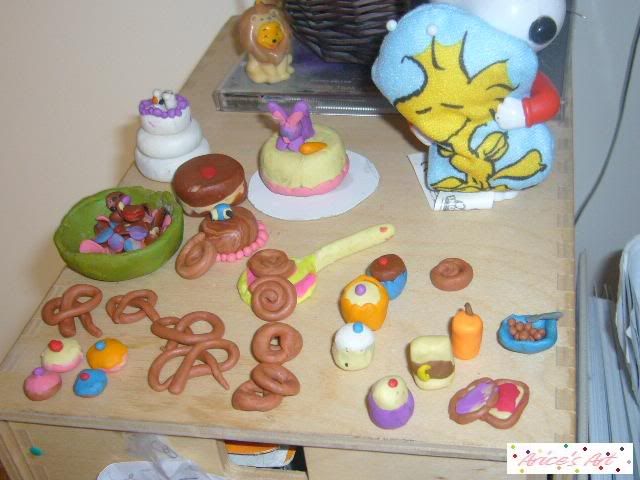 The Treats!
Muffins, cakes, cereal, orange juice, pretzels, bowl of cookies, cheesecake, glazed donuts, plain donuts, cinnamon rolls and toasted breads with jam...
Bowl full of assorted cookies...yummy!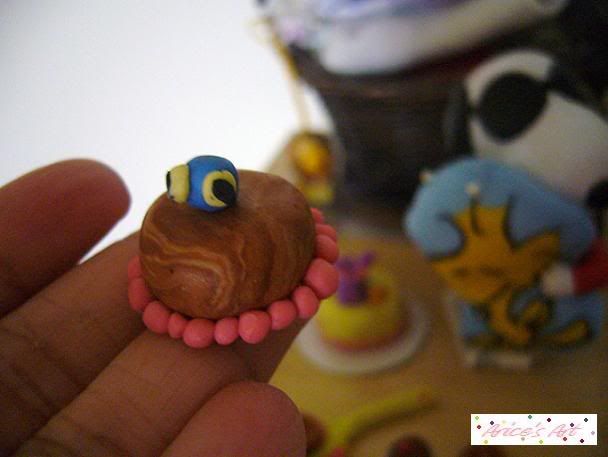 Google Cake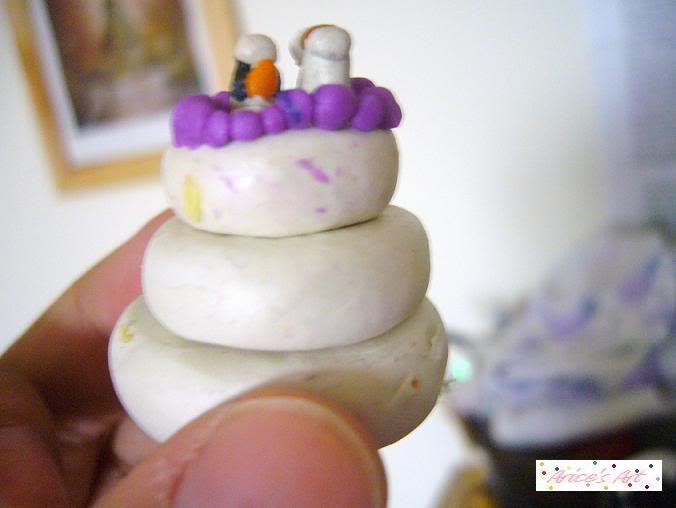 Wedding Cake with cake topper
Below is a closer look of the treats...