This is really amazing. What you're about to see is nothing we have seen so far in great infrastructure developments happening in this part of the world - Middle East, specifically in Abu Dhabi which is the capital of the United Arab Emirates.

Dubai has been hogging the limelight for a while with its so many firsts like The Palm Village, The World, The Burj al Arab, The Burj Dubai and the now becoming famous Atlantis.

Well, with this new project of Abu Dhabi, Dubai will have to take a back seat for a while. See the pictures below and you're looking at the future of mega-infrastructure. I see it like a big blimp!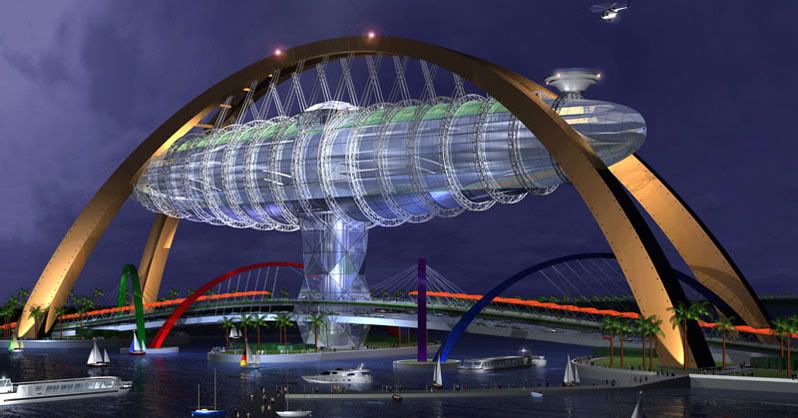 This hotel will be built between the Abu Dhabi corniche and Lulu Island. It will have 264 rooms and 40 suites with roof garden, restaurants and commercial areas just like any other hotels.
(photos from: Kaufman Design and Development)