The rules:
1. Show the award logo in your post. 2. Pick a picture you have with your kiddo/s. 3. Post should include your best experience as a Mom. 3. Nominate other blogger moms out there that you consider the best mom, like yourself.
Well, being a mom is a 24/7 career. It's a very gratifying job if I may say because you get all the hugs and the slobbery kisses of your kids. Everyday is a best mom day for me even if my daughter and I squabble on petty things. We enjoy each other's company so much that she has become my little buddy, my shopping conscience, my mini-me, my fashion stylist, my royal highness, my hairdresser, my own daughter... We enjoy our togetherness that sometimes I forget the boundaries of mother-daughter stuff, forgetting all those authority over a child. For her, I am her mom AND her best friend and for me, I am her mom AND her best friend. I'll never forget the time when I got bed-ridden because of pneumonia and she carefully stroked my forehead, took a bowl filled with cold water and she wiped my face, cleaned my arms and legs. She acted as my nurse and she even made me a paper TULIP (which happens to be my favorite flower!) so I could get better. This was last year. I asked her why she was taking care of me when she could watch cartoons and read books instead of sitting by my side, she said "Mama, because you always take care of me too..." Awwwww... No other job in this world can ever replace the gratifying career of MOTHERHOOD. I am blessed to be a mom.
Our fave place in the world! Paris! My daughter loved the place and even quipped that when she gets older, she'd buy a house and we would ALL live there. Wow! Made my heart melt...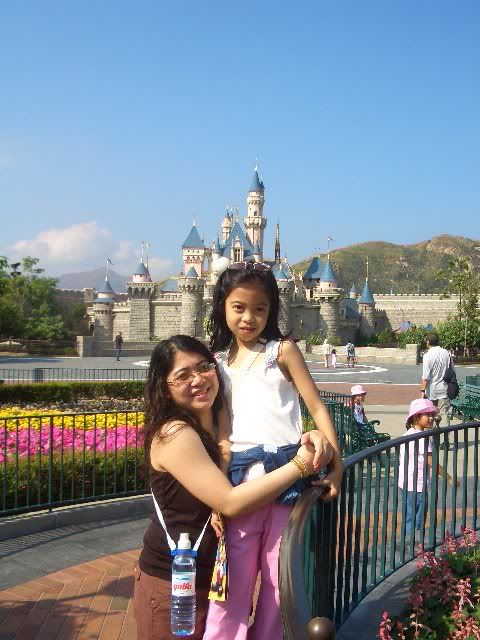 This was our first Disneyland visit in Hongkong and the year after that, we went to Disneyland Paris. I remember seeing how happy my princess was, the sparkle in her eyes each time we took the rides and hubby was so supportive of us, allowing us (especially me!) to act-out the kid in us. Imagine a 34 year-old (I was 34 then when we went there) mom running around like crazy just to get ahead of the line? Oh, that would be me!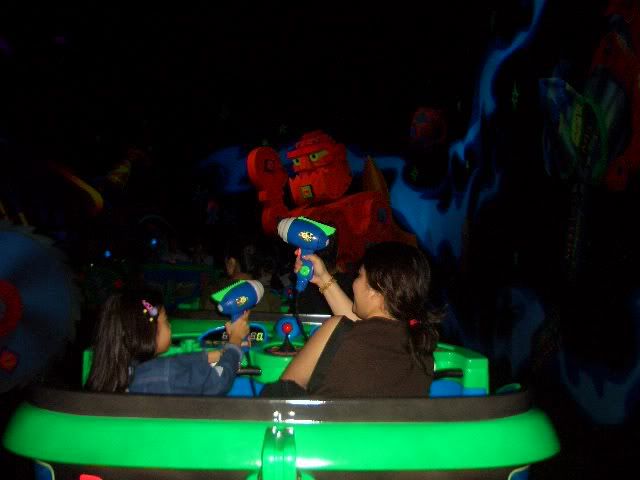 Buzz Lightyear ride in Hongkong Disneyland. We had fun shooting those aliens. We're both "kids-at-heart." Well, at least my daughter is a bonafide kid. I am NOT!
Shopping at Siam Paragon, Bangkok, Thailand. My daughter is my "shopping conscience" because she always reminds me when to "stop." ;)
I am giving this award to the special moms I know: Cherry, Mommy Liza, Mommy Ana, Sarah, Niko, Chriss, Shiela