I have never experienced rain in March here in Dubai. We've been here for almost 10 years and this is the first time I saw rain during the month of March. Weird weather shifts happen when the season is to change just like now - the end of winter and the dawn of spring. However, it was scary yesterday with matching gray clouds, thunder and great electrical show in the sky! We had hail some years back prior to the winter season but yesterday we had hail storm in some parts of UAE. I find that rather strange. I guess this is the cause of global warming.

Here are pictures taken yesterday here in Dubai. I credit the photographer who took these shots. They are amazing.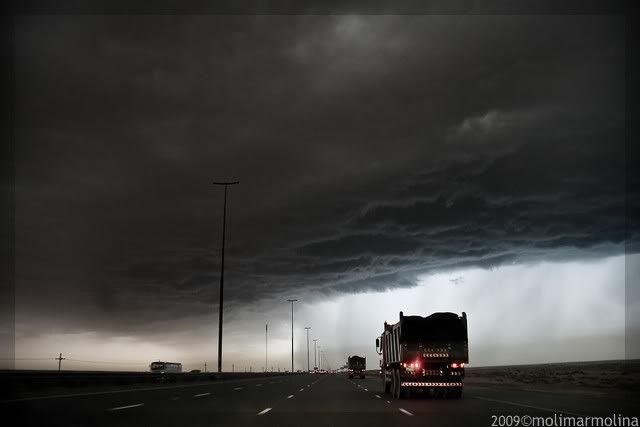 I love this picture above. It's like "Twister Part 3" the Dubai version. It is not common in this part of the world to have this kind of weather phenomenon. Few days before we had this hail, there were several sandstorms signaling the change of the weather but we didn't expect chunks of snow as seen below.