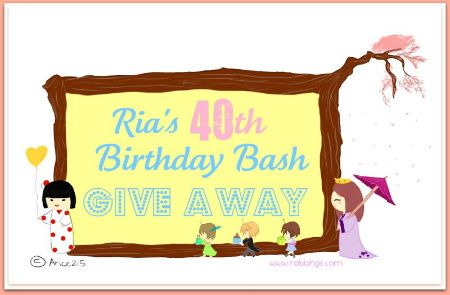 I can't believe I'm saying this but I am actually excited to turn 40! I am turning 40! Hooray!
For that, I am giving away 2 of my favorite goodies to the lucky participants. The mechanics are simple but mandatory and will be tracked by rafflecopter.com.
Like my It's My Party page in Facebook (10 points)
Write about the giveaway and link back (10 points)
Follow msculit at Twitter (10 points)
Click on my Google +1 anywhere in my blog (5 point)
Add all my blogs to your blogroll (5 points)
The giveaway starts on February 16, 2012 12:00 midnight (UAE local time) and will end on March 15, 2012 at the stroke of midnight (UAE local time). Then give me few days to verify all the gathered entries to announce the winner. This is my first time to hold a giveaway and to use rafflecopter.com so please bear with me. I may still have a hang-over after that for celebrating my "over-the-hill" moment :) This giveaway is open to all bloggers around the world with a valid postal address. All prizes will be shipped regularly via postal services.
The lucky winners will be notified by email so make sure to "like" my page in Facebook so I have a way of contacting you.
Please scroll down to view the prizes and the entry form to fill up. You may use the logo of this giveaway (the on top of the article) along with other photos here as teasers for your posts. Kindly link back.
1st Giveaway - H&M Loot
Consists of:
Big canvas tote bag (with sling handle)
Hand creams (2x 10ml)
Big pouch
Big eyeshadow palette (32 shades)
Manicure set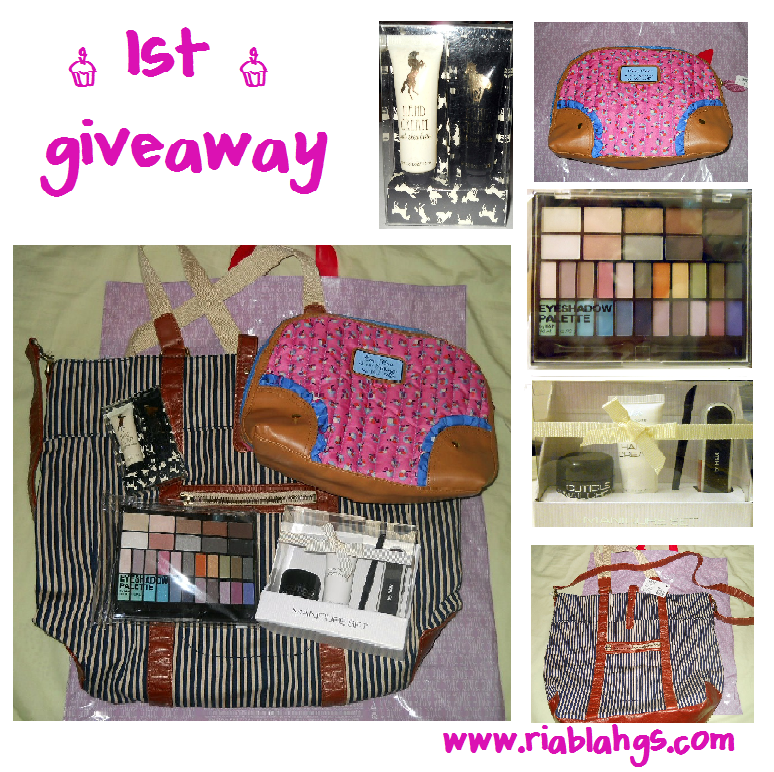 2nd Giveaway - Bath and Body Works Loot
Consists of:
Sweat Pea Fragrance Mist (88ml)
Sweat Pea Body Lotion (88ml)
Sweat Pea Shower Gel (88ml)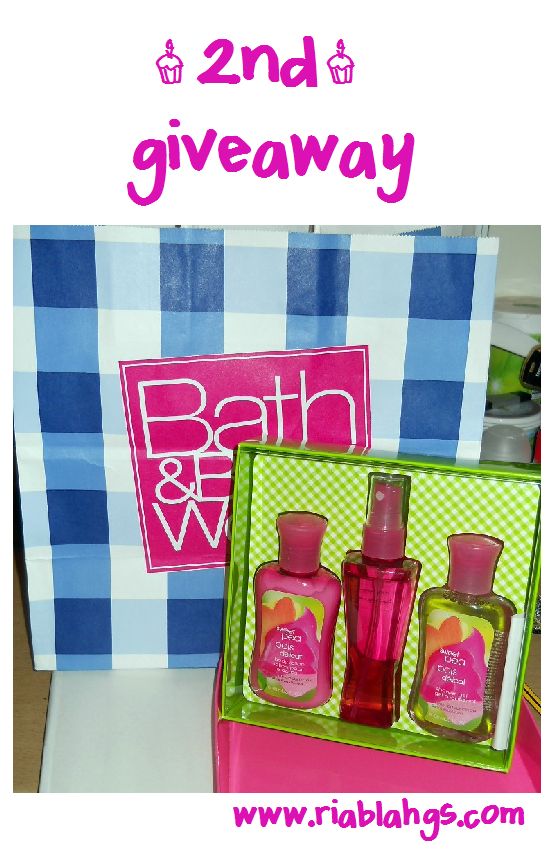 a Rafflecopter giveaway
You can embed the entry form in your blog article by copying this code:
http://www.rafflecopter.com/rafl/share-code/NzY5NjY0ZWZmMTE3OTQxMmM1ZTFiZmRlMmZkZmIxOjA=/
Thanks! And HAPPY BIRTHDAY TO ME! :)