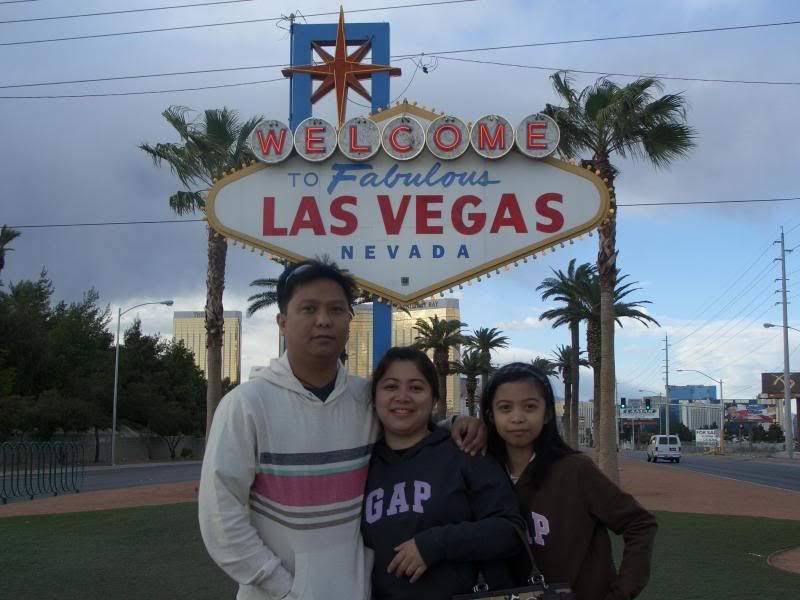 Las Vegas is one of the places my family and I wanted to visit for a long time now. I am very glad that we had the opportunity to see and experience what Las Vegas had to offer. It was fun! The place is brimming with bright neon lights, restaurants and shows. It is just how I envisioned it to be - bright and dynamic.
We went there in April 2009 for 3 days. The weather was nice but a bit cold at night. We stayed at The Excalibur Hotel located in the strip area. The hotel is connected to the metro train that shuttles tourists and visitors alike around the strip. We walked the whole stretch of the Las Vegas strip to see the hotels and the beautiful fountain at Bellagio. Las Vegas also boasts beautiful hotels and casinos. My husband managed to experience the games in the casino at The Excalibur Hotel. He even won around $150 in few rounds and he quickly cashed it and used the money for shopping. It was really a great experience for him. You think it would be similar to the online casino but being there on the floor with slot machines around you and game tables here and there was really a surreal experience for him. It is like being there activates all your senses in one go. The sounds were captivating especially when you here a loud wang-wang from the slot machines. That means, someone won a major prize. Then you would here laughter and cheers from the tables area where the card games and roulette were. The bright, twinkling lights were everywhere. The smell of drinks and food served on the side was another story but definitely enticing you to stay a bit longer.
I had my first try on the slot machines too. It was embarrassing though because as soon as I dropped my coin in one of the machines, one of the security appeared from nowhere and quickly requested for my identification card. I didn't know if I would laugh or get mad but then I thought, it was the greatest compliment I got for being there. My look belied my age! That was really weird and funny at the same time. The security officer apologized though saying it was standard procedure to make sure no minors were allowed on the carpeted areas near the machines and tables. I fully understand. So, I had my passport with me at all times during the whole duration of the stay.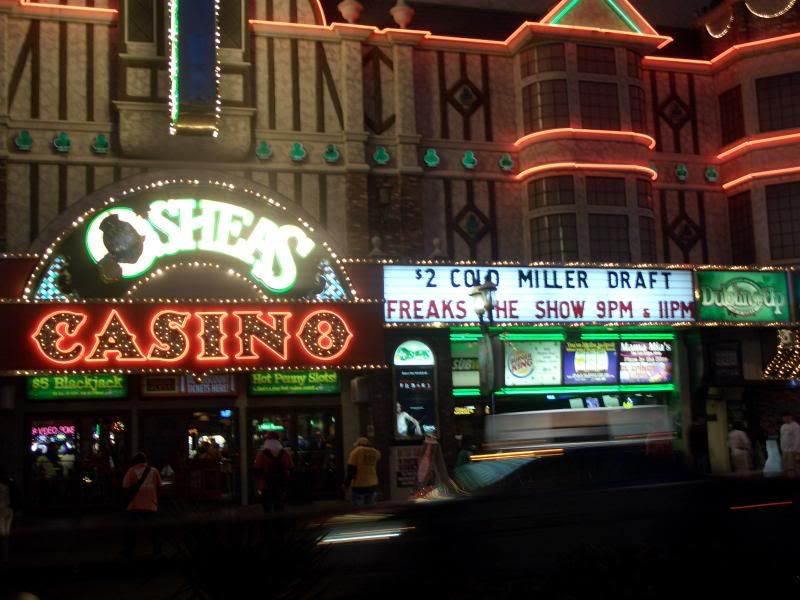 Along the strip
We were hoping we could get a free bet or chips to use as first time visitors but no luck. I am not sure though if other hotels offer their first time visitors or guests free chips to use as good luck charm. It was okay whether we got free chips or bets because we still had fun in Las Vegas.
My husband managed to watch some shows in other hotels with his friend and cousin while my daughter and I wandered to the nearby M and M and Coke World. What's a trip without shopping? You guessed it, I managed to score some nice shirts, caps and small items in both the places. I haven't told you the shopping spree at the nearby outlet mall yet but the shopping experience was wonderful. I can do it again and again.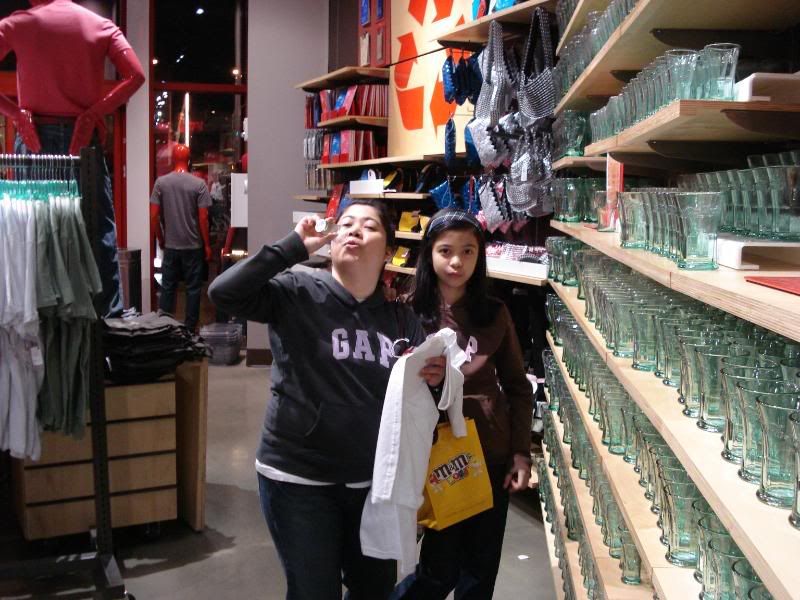 Some of the goodies I bought from Coke World
Shopping loot from the nearby outlet mall
And lastly, you don't leave Las Vegas without souvenirs and photos! My family had to rummage various souvenir shops for little tokens to give to relatives and friends. Our cameras were loaded too because the memory wouldn't be as fun as it should be without the evidence of being there. So, we posed almost everywhere in Las Vegas. The whole trip and Las Vegas experience are something we can never forget. We are looking forward to go back and enjoy the place much longer next time. Viva Las Vegas!
(All photos here are my sole ownership)