I woke up in the morning to see thick fog covering our area. The temperature is 13 degrees Celcius at the moment. No wonder I am feeling a bit chilly because I left the window slightly ajar. I have taken some snaps from the veranda and the last shot was to include the sun but the fog is so think. I feel sorry for the delayed and diverted flights now because the have to land somewhere else and wait it out.
This is what I see in the morning from our 6th floor balcony at 8:50.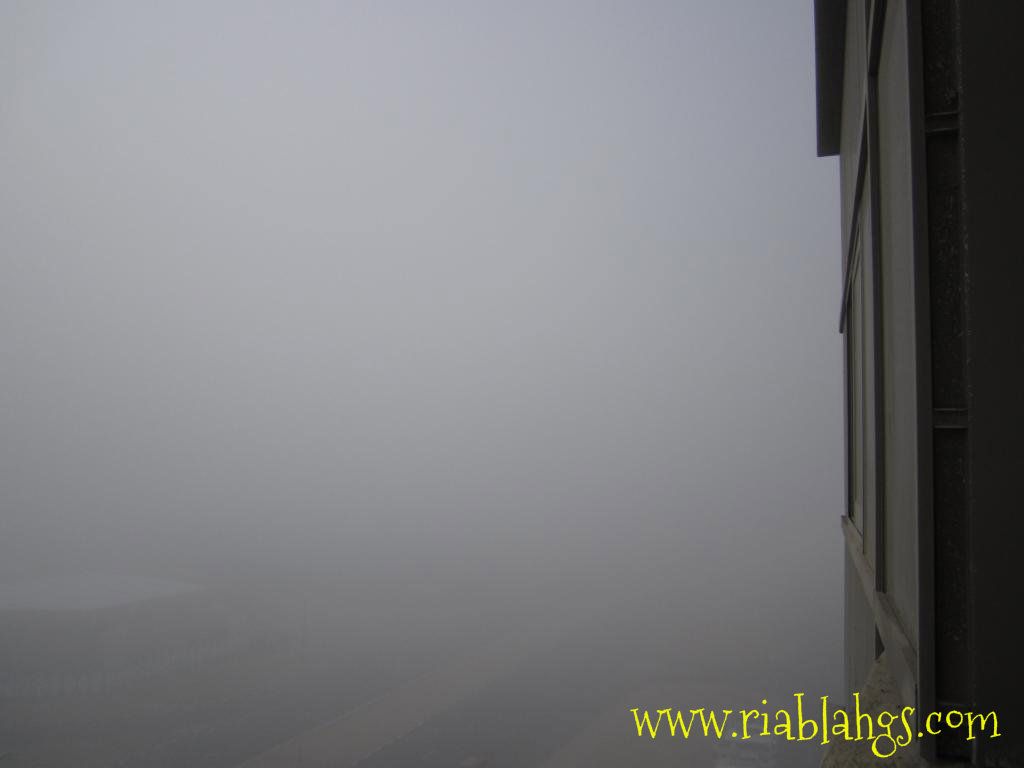 Drive safely everyone and buckle and bundle up. It's quite cold outside.