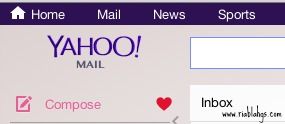 I got curious because it said "Auto Compose a Valentine Message." So I thought, this should be interesting. True enough, it is interesting and cute at the same time because once you click the throbbing heart, you will be directed to a new message. There's a tab in the lower part of the screen towards the left where you can choose the type of message you like to send out.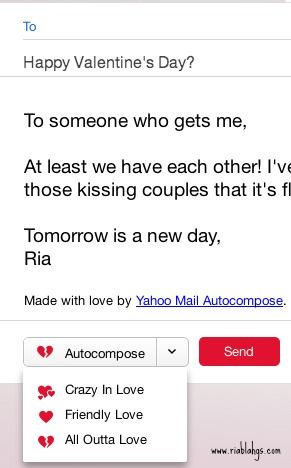 I tried all of them (but didn't send to anyone) just to see what was written. There are 3 choices on the drop down menu:
Crazy in Love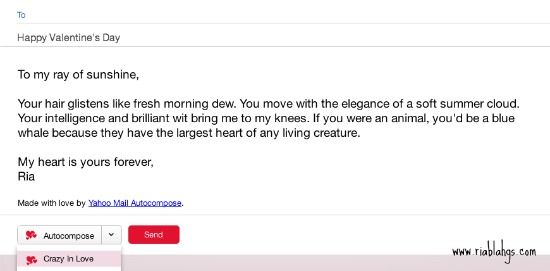 Friendly Love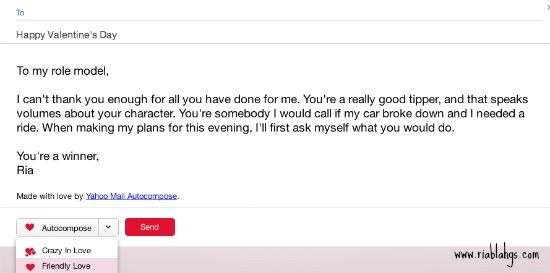 All Outta Love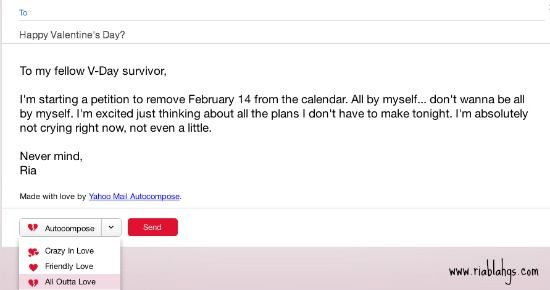 They are cute, funny and witty especially the All Outta Love. They kept changing so if you change your mind about the message, just select again from the drop down menu and you'll get a different message; maybe funnier or cringe-worthy next time.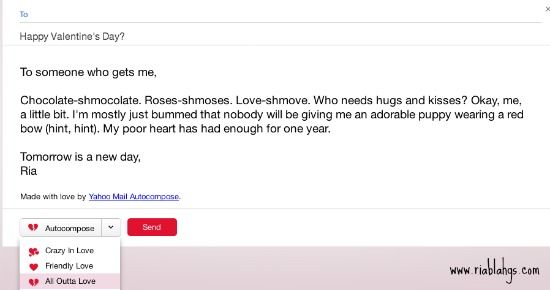 Check it out! I might just send something to my dear hubby if everything else fails me!