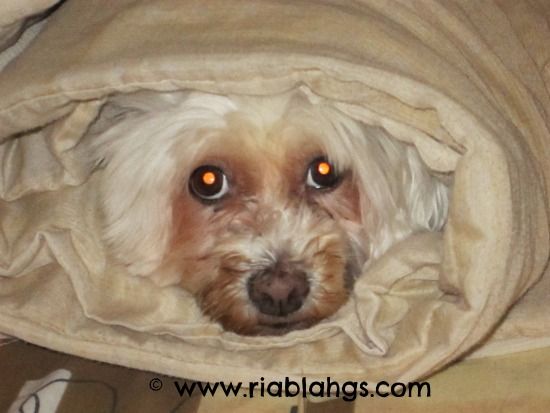 My pet Millie, all bundled up and enjoying the warmth of our home (feeling like a burrito dog!).
No one is invincible when it comes extreme weather conditions so don't think that your four-legged pals are immune to the harsh weather outside your home.
The weather these days are unrelenting and do not leave your pets outside in the cold. They can get frost bite too and can suffer from hypothermia.
Bundle up. Let them inside your warm home until the harsh cold season ends. Provide them a comfortable and warm space in your home because no one deserves to be out in the cold.
Please follow and like us: