This is what I have been busy doing during the Eid Holidays. I was asked by my sister-in-law to make few Disney Cars' themed birthday invitation cards for her son's 4th birthday party. Of course, I happily obliged and this is what I have come up with.
My nephew, Jacob, loves the characters of Disney's Cars too so an idea came up. I made a library-kind pouch as envelope and took some pictures from the internet of the Disney's Cars characters (Disney characters and other graphics credit: yahoo images, owned by Disney) and some other clip arts like the black and white checkered border and the race flags. I used my own cutting images for the name, number 4 and the envelope template.
So, here is the finished invitation and I'm very pleased. It's so cute!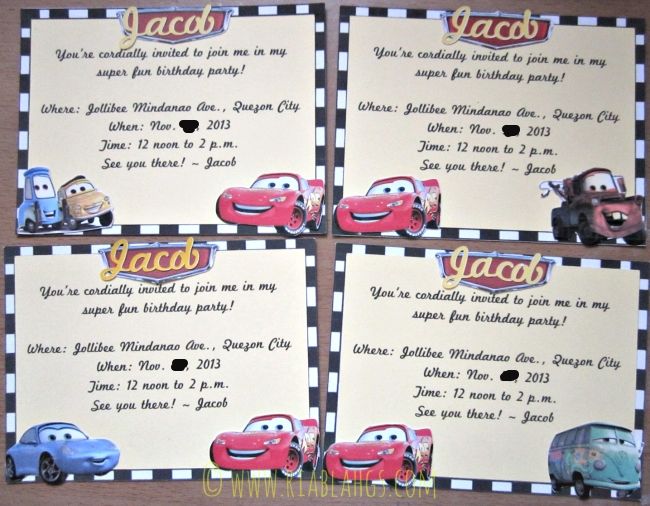 Please follow and like us: