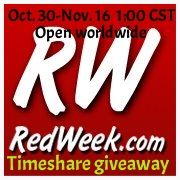 My family happens to be a bunch of happy travelers. We just love going on long flights, seeing other countries, booking in hotels over the weekend to relax and unwind. If you do this regularly then it will be a bit heavy on the budget since most vacations entail costs on accommodations. However, there is another way to enjoy your vacation without burning a hole in your pocket and that is called timeshare rentals.
So, what makes timeshare rentals better than booking in normal hotels or other type of accommodation? Here are some good reasons why it is better to go for the timeshare rentals:
Most of the timeshare rentals rates are almost 50% lesser than hotel rooms.
Most of the timeshare properties being rented out by the owners are even in the luxurious category complete with own kitchen, living room area, dining area and even patio or balcony.
Just like hotels, timeshare properties are well-maintained and serviced by maid service to ensure that your stay is as relaxing and hassle free as possible, providing you comfort, new linens and towels and clean quarters.
You get to save on meals when you go for a timeshare rental property. Most properties being rented by timeshare owners are built with fully equipped kitchen so you can prepare and cook your own meals. Saving you substantial amount of money to be spent on meals 3 times a day during the duration of your vacation.
Timeshare rentals will also include amenities such as use of facilities, beach and pool access and other resort's provisions for guests like golf course pass, theme parks and sports clubs.
All in all, going for timeshare rentals are like vacationing in luxurious style but with less dent in the budget. Are you up for it? Then check out RedWeek.com which is the best place to get all your timeshare rentals information.
The site is brimming with timeshare properties being rented out by the owners not just in the US but also globally. The site features list of top timeshare rental destination at a glance with rates indicated per night. If you are not sure of your destination yet, you can search for a timeshare globally by going to the search field under the "find a timeshare" tab. Aside from locating destinations, you can also refer to special list features including links to "pets," "kid friendly," "beaches," "golf," and a lot more. You can also check on the helpful info provided under the Resource page if you have something that you need to clarify.
Are you ready to try the timeshare rentals? Good for you! RedWeek.com is also offering a giveaway to 1 lucky winner.
Here is your chance to win a Free 2-Year RedWeek Membership! Here are the entrant's requirements:
Open worldwide and open to all
From 30 October to 16 November 2013, 01:00 CST
Terms & Conditions:
Entrants must be 18+
The entrant must have a valid email address if in case chosen as the winner. Email is required to verify the membership.
It's My Party is not responsible for the fulfillment of the prize.
I received one or more of the products mentioned above for free using Tomoson.com. Regardless, I only recommend products or services I use personally and believe will be good for my readers.
Please follow and like us: