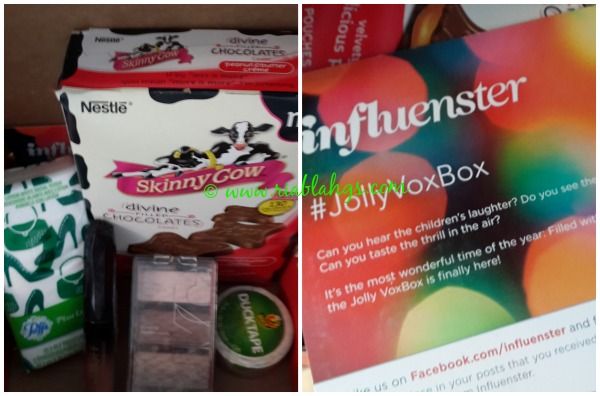 I received my JollyVoxBox from Influenster recently. The box came after the holidays but I don't mind because I love what's inside the JollyVoxBox!
This is the 2nd box I received from Influenster. I am still amazed by the generosity of the brand sponsors to give out samples to their clients. I am glad to be included in this campaign as I love what I received.
The JollyVoxBox contains the following items from famous brands: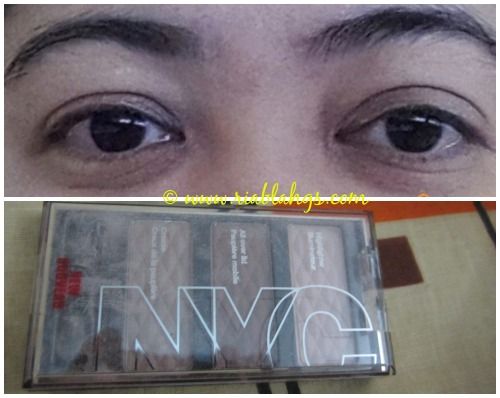 NYC New York Color HD Color Trio Eye Shadow for $2.99
This eye shadow has high intensity color and has a smooth/silky finish which I really love! It's really great for those smoky eye effect.
Puffs Ultra Soft and Strong To Go Tissue Pack for $0.49/single pack
I love this tissue a lot! It's the first time I hvae used something so smooth but strong as well. It's great for my travels and I have it with me since then.
Rimmel London New Show Off Lip Lacquer for $5.49-$5.99
I'm not sure whether this is a lipgloss or a liquid lipstick or both. I love the shimmery effect nonetheless! The color I got was the Stargazer. It has the unique earthy tone and that nice shine and shimmer without making my lips look and feel thick.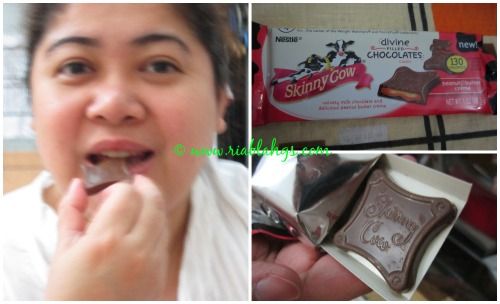 Skinny Cow Candy/Chocolate for $3.99/box
At first bite, it tasted like Reese's but this is a milder version when it comes to sweetness. It's the right chocolatey goodness without feeling guilty because it is around 110 to 130 calories per pack only. The box has 6 pouches containing each 3 pieces of this Skinny Cow Chocolate/Candy goodness!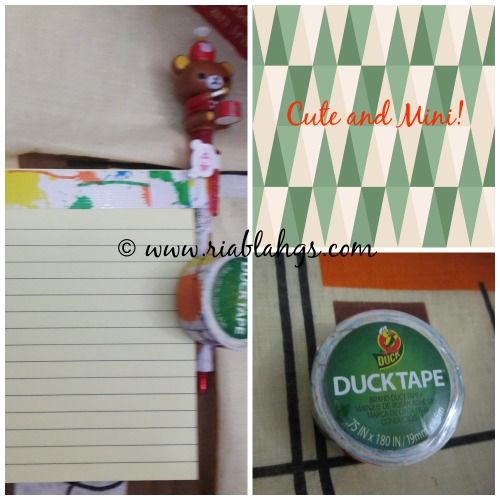 Ducklings – Mini Rolls of Duck Brand Duct Tape for $2-$3 per roll
This is the last one I opened from the pack. It' so cute and it's so duct tape! I love the funky splash of color designs on the mini-roll I got. So, I used it to my sticky pad as a pen holder. It's great for frames and other art projects you have in mind that can use a little creativity and splash of color. Since it is a duct tape, we all know how strong the adhesive is so it'll be great for repair as well, not just crafting.
Thank to Influenster for this wonderful JollyVoxBox. Thanks to Rimmel, NYC, Duck Tape, Puffs and Skinny Cow for all these products you have shared!
I am very thrilled with the goodies inside! I can't wait for the next VoxBox campaign!
Disclosure:
I received all products complimentary from Influenster for testing purposes.
Please follow and like us: