I love Yankee Candles! They smell so good and almost like the real deal that you can't resist them. Yankee Candles scent really last longer than the other brand of scented candles I have bought in the past. You should try these yummy candles!
Also, you might get lucky and win a year's supply of Yankee Candles too!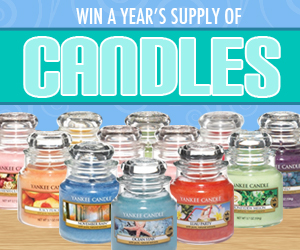 Just click on the image above to join. Good luck! This is open until 30 April 2014.
Open to US/Canada, 13 and above may join. Terms and conditions apply. Read more info when you join the giveaway.
Please follow and like us: