Hear ye! Hear ye, dear Crafters!
Have you been saving up for that pretty Cricut Air or is planning to do a bit of an upgrade on your supplies? Well, you came at the right time, dear Crafter!
Cricut is currently having the Reveal The Deal Sale and it is running until 21 September 2021. So you have few days to snag those precious gadgets and supplies that you have been eyeing for a long time. It can be for you or even for someone as a gift. Whoever gets them will surely appreciate the thought and of course – the Cricut gift!
And not only that, Cricut loves all of you crafters so much that Cricut.com is offering Free Economy Shipping on orders $99+ with code SHIPSEP or SEPSHIP through September 30, 2021.  Remember that and don't miss that offer!
Here are the deals and because they are all so great, I will just leave them here for you:
Mug Press on sale for $179! Valid through 9/21.
Maker machine is $100 off! Valid through 9/21.
Explore Air 2 is $50 off! Valid through 9/21.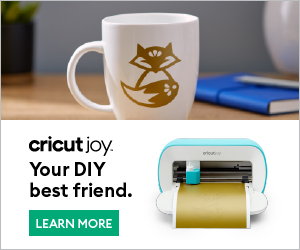 Joy machine is $20 off! Valid through 9/21.
EasyPress Mini only $49. Valid through 9/21.
EasyPress 9×9 only $139. Valid through 9/21.
EasyPress 12×10 only $189. Valid through 9/21.
You know the deals now and don't forget to use the shipping code to avail of the free shipping for $99+ orders, ok!
While you're at it, you may want to check this out too. It's a perfect way to organize your machine and stash of crafts so you can take them on the go. You'll thank me for this later!
Hurry, these deals are only until 21 September 2021!
Disclaimer:
This blog post contains affiliate links. I will get a small commission when you purchase from my links at no extra cost to you.
Please follow and like us: